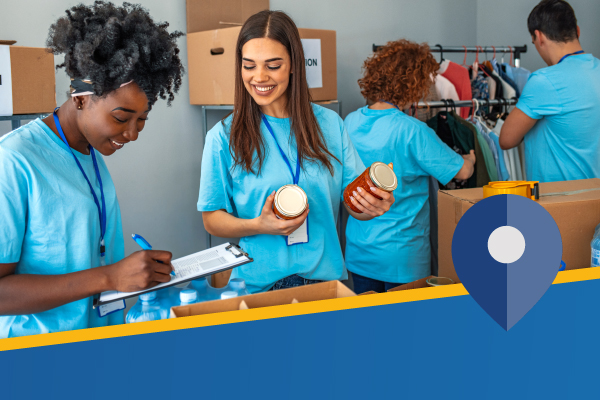 We believe in the power of community and the importance of giving back. This year, we are excited to announce our partnership with the Capital Area Food Bank for a special food drive. You're invited to join us in making a difference in the lives of those in need this holiday season.
Why Donate to Our Canned Food Drive?
Hunger is a pressing issue that affects millions of individuals and families every day. Canned goods are a vital source of nutrition and sustenance for those facing food insecurity. By donating canned goods, you can help ensure that our neighbors in need have access to nourishing meals.
How Can You Help?
1. Gather Canned Goods: Look through your pantry and collect non-perishable canned goods such as vegetables, fruits, soups, meats, and more. Ensure that the items are unopened and have not reached their expiration date.
2. Donate one of two ways:
Branch Drop-Off: We've designated convenient drop-off locations at all our branches. Simply bring your canned goods to your nearest branch and place them in the designated food drive collection boxes.
Give Online: Donate online here. Any amount will be greatly appreciated.

3. Spread the Word: Follow us on social media! Share our posts to encourage your friends, family, and coworkers to participate in the food drive.
What We're Looking For:
While all non-perishable canned goods are welcome, here are some high-demand items that can make a significant impact:
Canned vegetables (corn, green beans, peas)
Canned fruits (peaches, pears, pineapple)
Canned meats (tuna, chicken, spam)
Canned soups and stews
Canned beans (black beans, kidney beans, chickpeas)
Let's come together and show the true spirit of our community by supporting the Capital Area Food Bank food drive. Together, we can make a difference!