Experience the Value of Membership
Open an Account & Enjoy:

We Make it Easy to Join in Three Ways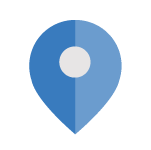 Transportation Government Agencies
You may be eligible to join Transportation FCU if you are an active or retired employee, military personnel, or contractor of the following:
U.S. Department of Transportation
Department of Maritime Administration
Federal Aviation Administration
Federal Railroad Association
National Highway Traffic Safety Administration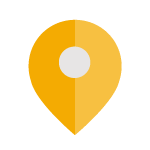 Employer Groups
There are many more featured employer groups associated with the transportation community. Check to see if your employer is one of them.
If you don't belong to any of the groups listed, membership can still be yours. You can become a member of our partner the American Consumer Council, a non-profit membership organization dedicated to consumer education, advocacy and financial literacy. We can provide you with a complimentary ACC membership and you too can start enjoying the benefits of joining Transportation Federal Credit Union.
Family Members Are Welcome!
Immediate family members and members of your household are eligible to join, if you belong to an employer listed above. Immediate family is defined as spouse, child, sibling, parent, grandparent, or grandchild. This includes stepparents, stepchildren, stepsiblings, and adoptive relationships. Household is defined as persons living in the same residence maintaining a single economic unit.

For over 85 years, we've proudly served the transportation community and remain committed to our core purpose of enhancing the financial well-being of our members.